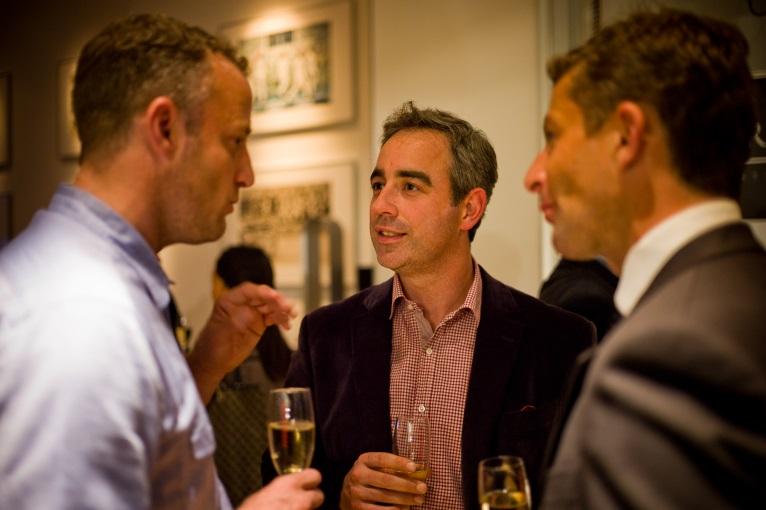 Attendees
Guests are selected from a range of City institutions including leading City banks, hedge funds, City accountancy firms and City law firms. Guests do not pay to attend an event.
"Once again I found the other women a joy to meet and am so pleased to have found a network that seems to fit exactly with where I am and also that has a sensible size number. I have been to networking events in the past that have so many women members in it is impossible to build relationships, whereas I am already re-meeting and networking with women again at your events."  Senior banker at Barclays Wealth and Investment Management.
Key groups who have attended Flying Colours events:
Top Women in the City – CEOs, MDs, Partners and Directors of leading City institutions with extremely high levels of disposable income and a love of glamour and a need to network.
Male City 'High Flyers' – high earning, ambitious, successful achievers.
Female City 'High Flyers' – affluent, driven, stylish and equally successful.
Senior Women in FinTech – highly dynamic and forward thinking.
Chinese City Professionals
City LGBTQ+ Professionals
EA's and PA's – without whom the City would cease to work!
Flying Colours also hold events with other leading City networking groups, alumnae and technology and financial companies.
If you work in the City and are keen to attend a future event, or are a bank and would like us to create a stylish event for your clients, please email Flying Colours at Duncan@flyingcoloursmarketing.com
Testimonials from Attendees

I wanted to thank you for inviting me to the Coach New York event.
The organisation was superb and I had a wonderful time meeting new faces, networking and enjoying the designer collection. I have treated myself to a Coach bag.
I look forward to attending your forthcoming events, so please continue to keep me posted.

Senior Lawyer

It was very good to meet you last Thursday at the Daks event, which was a superb combination of Daks, Suqqu and Champagne! It was all very well done.
I am looking forward to picking up my dress later this week – so it was a worthwhile evening for me and it was lovely to revisit Daks as a brand.

Non-Executive Director

Thank you for the invitation. I found the event really useful, and will be following up with their MTM range.

Executive Partner, following event at Dunhill

Thank you for your invitation to the event below.
My friend had a great time and we are booked for a test drive!

International Financial Director, following an event with Maserati

It was a totally brilliant evening and Nicola was absolutely charming.
My bank account was rather depleted!

Founder, following an event at MaxMara

it was certainly very informative and certainly changed my perception of the brand. I will definitely be going back to buy something

Sales Director, following an event with Pringle

What an inspirational brand- I never knew there so many stunning beautiful pieces. Now I became a great fan of this truly British brand and will happily recommend it to my Russian and other Eastern European clients and partners.

Managing Director, following an event with Temperley

Thank you so much for inviting S and I along to the Tom Ford event tonight.
The staff where fantastic, very helpful, welcoming and knowledgeable.
I must stop coming to your events, I keep spending money!

Associate Director, following an event at the new Tom Ford Beauty store, Covent Garden

We bought a lot of product from Johnston's of Elgin a few weeks ago for an event, and if it hadn't been for your event there, I would not have known the brand existed.

VP, Senior Event Manager of a leading American bank

I still only buy suits – and many of my casual clothes – from Hackett!  That event helped me discover a brand that fits my body type and style preferences remarkably well, so I'm sticking with it.

Senior Analyst, development and Investment company